Microjobs meaning small tasks run on the concept of receiving a small fee for a small task. These may include online tasks, real world tasks, crowdsourcing projects, website testing, surveys etc.  There are companies that pay you for doing a smaller portion of a bigger task.They pay you either in terms of cash or online rewards depending on which site you have chosen for microjobs.  In this post, we will see the list of websites to make money by doing microjobs.
How To Make Money Online With Microjobs Sites
Some of the popular sites that run micro jobs are:
Amazon Mechanical Turk
Amazon provides microtasks on the concept of HITS (Human Intelligence Tasks). This could include transcription of business cards into forms, or transcribe audio into a video. After the completion, the task goes to an approval post which the payment is released via Amazon account.
Visit website here
Click worker
This site gets you paid for writing, transcribing, researching and collecting data. You need to create an account, fill your profile and complete a qualification test. Afterward, you can bid on jobs that fit your skill set and requirement. There is a minimum of $1 payout through SEPA bank account transfer or via PayPal.
Visit website here
Also Read: How to make money selling Photos online
CrowdFlower
This site pays you for completing simple tasks on your computer. This can include data collection, internet search, content creating and moderation and taking surveys.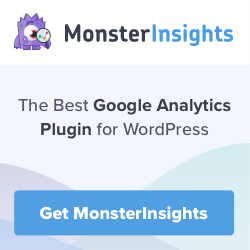 Visit website here
Crowdsource
This site pays for doing tasks like online profile verification, writing, marketing etc. There is a good payout of $15-20 for various profiles. For bigger projects, some tests are mandatory to pass.
Visit website here
Easyshift
Easyshift pays you for tasks done on your iPhone. You complete a shift by checking prices, products, clicking pics etc. The payment is made 48 hours after the completion of the task. The payout can be from a minimum of $20 to a maximum of $2.00 to $20.00.
Visit website here
Fiverr
On this site, you do not search of the bid for jobs but post according to your skillsets within $5. Once a sale is done, the site takes a minimum of $1 and rest of the amount is transferred to your PayPal account.
Visit website here
FusionCash
This site pays you for routine tasks like taking surveys. Watching videos etc. You instantly earn $5 once you join. The offers can fetch you $0.25 to $30. Some of the offers may require a credit card but you can always skip those and opt for no-card ones.
Note: This site is available only for US residents.
Visit website here
Swagbucks
One of the microjobs platforms, here you can get paid for taking surveys, playing games and even using your browser normally. You earn in the form of Swagbucks which can be redeemed for Amazon, Starbucks coupons etc.
Visit website here
Gigcoin
This site pays for small gigs like blog writing, application testing, surveys etc. You need to create an account and start bidding for gigs. The minimum payout is $5 via PayPal while the fees are taking care of by Gigcoin.
Visit website here
Conclusion
I think you enjoyed this post. Please don't forget to give your valuable comments if you like this post :). Kindly share this post with your friends. Have a nice day and happy blogging.