With the development of technology, traditional home phones have lost it way to VoIP phones. Unlike traditional phones, VoIP phones work on your existing Internet connection. The cost of these VoIP services is also cheap compared to the traditional phone service. These are many VoIP service providers like Magic Jack, Ooma, Comcast, and Vonage.  The main issue with the VoIP services is the quality of the audio or the audio issue. Here you can learn how to fix audio issues in VoIP services.

How to fix audio issue in VoIP Services
Most of the time, you would have the minimum bandwidth requirement. But still, you will have the audio issue. In this scenario, you need to check your modem or router. In some modem or router, the ports used by the VoIP service are blocked. Many people who use the Arris modem faces the audio issue. Modems\Routers in which the audio issue occurs is Arris, Motorola, Netgear, Hitron.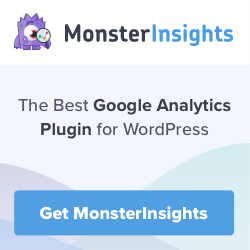 A simple solution is available to fix the audio issues in these modems. You just need to disable the firewall or enable the DMZ in your modem. However, by disabling the firewall, your network becomes vulnerable. Though it will fix your issue, this is not a good solution. Enabling DMZ is the better option.
Check: How to limit reserved Internet bandwidth on Windows 10
In order to enable the DMZ, you need to login to your modem or router page and enable it. Then, you need to enter the Private IP address and save the setting.
For example, I have provided the steps to enable the DMZ in Arris modem.
1. Connect your computer to any one of the free Ethernet port in the modem using an Ethernet cable.
2. Open an Internet Explorer on the computer which is connected to your Arris modem and in the address bar type in the following and hit enter:
10.0.0.1 or 192.168.0.1
3. Log in with the Username as "admin" and Password as "password".
4. Click on Advanced on the left side of the webpage.
5. Click on DMZ from the listed options under Advanced.
6. Click on Enable and enter the DMZ IP address as 10.0.0.XXX. You can set any IP address in range 10.0.0.50 to 10.0.0 250.
Note: If the IP address to log into the device starts with 10.0, you can enter the private IP in the range 10.0.0.50. If the IP address to log in to your modem is 192.168.0.1, then you need to use 192.168.0.50 as the Private IP address.
7. After entering the Private IP address, click save and restart your VoIP device.
Place a test call from your VoIP phone and check the status now.
Conclusion
In this post, we saw how to fix audio issue on VoIP services.  If you face any trouble fixing it, leave a comment here.