There are several google URLs which many people does not know. Here is the list of must know google URLs
List of must know Google URLs
Using this link, you can download all your data from Google. You can select the products from which you want to download the data like Google+, hangouts, gmail, youtube, etc. Else, you can select all the 18 products. There are 3 file types to download. They are .zip,.tgz,.tbz. You can also select the download format. You can either save it on a drive or download it via email.
You can track your login activity with this link. Just visit the link above and you can see your activities for the past few months. You can see the device, location, OS type, a name of the browser, IP address used to login etc, date of adding 2 step verification etc.
You might have used your Google account to sign in with some apps or extensions. Using the link, you can see the number of apps that you have authorized with your Google account.
As the name suggests, you will be able to see the entire search history.ie, you will see the items you searched on Google when you have logged into the google account. You can see the domain names and the pages. You can also see the ads that you have viewed on Google. Hourly, daily and monthly reports will also be there.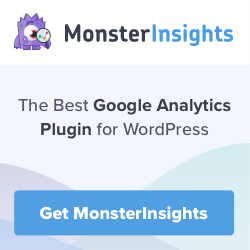 This deals with the legal issue. You can raise a DMCA complaint with Google when your content was used in any other site without your permission.
By visiting the link above, you can see that Google keeps a track of you. The ads which you see are displayed based on your interests. However, you can block these ads on your google account. Google just use your Google account information like your age, gender, and interest. Based on that ads will be displayed. You can also opt out of these ads.
Google will delete your account if it is inactive for more than 9 months. Here, you can manage what should happen when your account is inactive. There are four sections here.
Alert section
You can add your mobile number or email address so that Google will alert you before it takes any decision. Your account will time out if you have not logged in for long time.
Time out section
You can set the period. It is better to select 12 months. Google will alert you 3 months before the timeout period expires.
You can add upto 10 contacts to whom notification will be sent when your account is inactive.
Auto delete
You can tell Google to delete your account automatically once all the options are over. All data associated like posts, blogs and videos will be deleted.
With this option, you can setup new google account with your existing email address.
You can track the location of your device with this link.
Using this secret link, you can reset your google admin password.
NOTE : In the About URL Replace domain.com in the above URL with your own web domain name.