People have now realized the importance of google plus and they have started using it effectively. As part of the platform, you have the access to hangouts too. Using google plus hangouts, you can use video conference with up to 10 people.
You can use the google plus to create a community so that people in groups may interact with others through chats and status updates. With Skype, you can do only one to one video session. However, with the help of Google plus, you can 10 people like your friends, clients or customers thereby improving your online visibility.
Let's see some Google plus Hangouts tips to improve your marketing and online presence.
Increase your marketing with these Google Plus Hangouts tips
Youtube Channel
With the new version, you can save all of your Hangouts to Youtube. With this, you can increase the number of videos in your channel. You can also stream your Hangout session to Youtube. With this feature, you can widen your audience.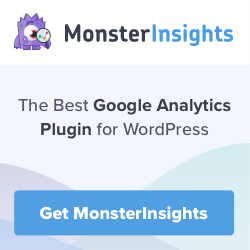 Once you stream your Hangouts to Youtube, you will able to invite more members. Numbers of viewers and comments you get increase your video rankings. When you make a new connection on Google, encourage to view your videos and increase your views.
Include others
You can host Q&A sessions. With this session, you can build your audience and increase the interaction. You can share your link with social media. This will increase each of your Hangout session.
Promote it big
When you are hosting the session on Google Plus hangout, you can need to promote it in a big way. There are several ways to promote it like newsletters, emails, social media and your blog. The promotion has to be done before and after the session. You can create hangouts series and host them regularly.
Once the session is over, you can describe each video and maximize your viewers. You can also convert your sessions into podcasts. Podcasts give your content more views where customers with Apple devices can download and listen to it.
Establish your leadership skills
When you host your session for the first time, you can ask the experts in your industry to make a guest appearance. They will accept it because it also expands their audience. You can focus on experts who have more influencers. In doing so, you will gain the new audience.
You need to create a report based on your session and can create an Ebook or whitepaper.
Conclusion
Hangouts are one of the Google product. So, using it will increase your online visibility. You will not only develop your business but also meet new people. You will also learn from others.