During the initial stage of blogging, everyone uses the free website provided by blogger which ends in blogspot.com domain. This article explains you to setup custom domain in blogger.
 How to setup Custom domain in Blogger
What is custom domain
Custom domain is nothing but the website that ends with .com. For example, onlinedecoded.com is a custom domain. In order to setup custom domain, the first thing you need to do is purchase a domain name.  The price of domains has reduced drastically during the recent years. Currently, you can register your custom domain name at $1 per year. There are many providers that offer a free domain when you sign up for Hosting with them.
How to add custom domain in blogger
Let us assume that you have purchased a domain name from Namecheap. The first step in setting the custom domain is adding the registered domain name to your blogger account.
1. Login to your Blogger account.
2. From the dashboard, click on settings.
3. Then click on Basic.
4. Go to the section that says publishing. Click on add custom domain.
5. Enter your registered domain name there.
Once you have added the custom name, you will get some error message as shown in the image given below:
Below the error message, it will ask you to enter the CNAME records. You need to enter the CNAME records on the control panel of your registered domain.
For that, you need to login to the account that, is created when you register the domain name.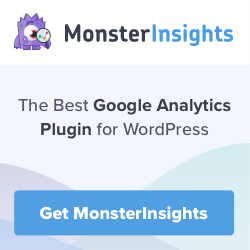 1. Login to the registered website account.
2. Under manage domain, go to DNS and add the name first CNAME www. Then enter ghs.google.com under value.
3. Click on add record. Then add the other name.Once you have added the CNAME records, we need to add 4 A records. Adding the A records is very important. If you did not add the A records, visitors who enter just the domain name without www will get only the error. It will not connect to the website.
Hence, adding the four A records is very important.In the same page on the domain control panel, select the A records and add the below four IP addresses one by one.
The four IP address or the A record that you need to enter is
216.239.32.21
216.239.34.21
216.239.36.21
216.239.38.21
After entering the A records, go back to your blogger account. Click on the checkbox that says "redirect to www.xx.com and clicks on save. Visitors will be redirected to your custom domain when they enter the Blogspot domain as shown in the image above.This process may look tedious and more technical. But is very easy.
 Conclusion
In this post, you have seen How to setup custom domain in blogger. Just follow these simple steps and get the custom domain in blogger site.