We all bloggers and entrepreneurs know how Backlinks are important for our blog or site and we can do anything for that because they help us to drive more traffic from Search engine. Many bloggers have a question in their mind that "How to build high quality backlinks for free?" The answer is here.
How To Build High Quality Backlinks For Free?
I am going to share top ways to get Backlinks that will help you to get higher rankings. We all know that High PR links mean more SEO advantage and by these tricks, you can get links based on your choice. Now let's see which are they:
Guest posting
Forum posting
Providing services
Blog commenting
Broken Link Building
Create attractive infographics
I am going to explain all of them in detail. Now let's move to How to build high quality backlinks for free?
Guest Posting
By this way, you can get backlinks of your choice and PR. Guest posting means publishing your article on other blogs of high PR and high traffic.
Generally, blog owners give one link from your profile box to your site. To guest post on any blog, you have to follow their guidelines and they will check your article strictly.
If your article will be approved, then you will get traffic and backlink to your blog.
We have written a detailed article on How to get your guest post published on top blogs.
You can check the guide and get your guest posts published on top blogs in your niche.
Forum Posting
As nothing is easy, this method is also not easy. I have seen that forums like v7n with PR4 don't give you link easily. To get backlinks from them, you have to first answer or post in minimum 20 threads.
After posting your view on 20 threads, from the 21st thread, you will get backlinks from them. It is dofollow so you will get dofollow backlinks from every thread you answer from the 21st thread. Getting links from the PR4 site is quite good for SEO.
How To Get Backlinks From Forums?
First of all, you have to find a good forum which is related to your niche. Then you have to find threads in categories which fits the best to your topic.
Then, you have to answer the questions posted in it with your blog's link. Note that you have to add a relevant link to your blog because it is possible that relevant link can drive the traffic.
There are many forums from which you can get backlinks but do this with caution because over doing this may be harmful to your blog. By forum posting also, you can get high quality backlinks to improve your blog's SEO.
Check: High quality forums list to build backlinks
Provide Services
This method is not so popular and it is also very effective.
Do you have ever seen backlink on the bottom of your site template to any other site? if yes, then they are using this technique.
They provided you template as a service and got backlinks from you.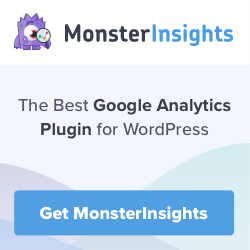 If you are master in web developing then you can create a template and you can also get backlinks. Not only template but anything that is useful to others can give you backlinks.
If you have created any blogger or WordPress template then you can allow users to use it for free. By this way, you can also get a good number of backlinks. By this way, you can get backlinks by providing services.
Blog Commenting
This is one of the most famous ways to get quality backlinks from blogs. For that, you have to comment on the articles posted on blogs.
Every WordPress site will give you backlink but it will be nofollow.
To get dofollow backlinks by blog commenting then you have to find Comment Luv enabled blogs. Comment Luv enabled blogs will give links to latest articles posted by you on your blog. After so many strict Google updates, a majority of blogs converted from dofollow to nofollow.
Nowadays, only a few blogs are dofollow and are very hard to find. But some blogs like enstinemuki.com have conditions that if you have more then 20 approved comments on that blog then they will give you dofollow links. They will disapprove comments if you have just commented to get backlinks.
By this way, you can get dofollow backlinks from dofollow blogs by just commenting on their articles.
Broken Link Building
This technique to build backlinks is not very popular but it is very effective and can give you many backlinks. In this method, you have to find broken links on the blogs and then you have to create the best quality article on the same topic.
After creating an article, you have to inform blog owner by email or any other way that you found a broken link and you also have the best quality article on the same topic. You have to tell him/her to replace that link with your link.
If you are lucky, blog owner will replace old link with your link and by this way, you will get backlinks and blog owner will get relevant content.
Create Attractive Infographics
This technique to get backlinks is not so popular but it can give you a good number of backlinks depending on the quality and attractiveness of your infographic. Creating infographics from plain canvas is very hard work and time-consuming.
But after creating an infographic, you have to post it on your blog and infographic sharing sites.
Provide HTML code to your readers and tell them that they can add the infographic to their blogs also. In that code, you have to put dofollow backlink pointing to your blog.
You will get a backlink when anyone adds that code to any other blog. It means that if 10 persons will add that code to 10 blogs then you will get 10 dofollow backlinks pointing to your blog.
Natural Backlinks
By this way, you don't have to write content for others or you don't have to find broken links. In this method, you have to make your content better and better. Better content means better visitors and better visitors means better links to your blog.
If your content is rich in terms of quality and information then peoples or say bloggers are going to link your blog in their articles. By this way, you can get backlinks by improving your content.
Conclusion
In this post, you saw How to build high quality backlinks for free. There are hundreds of ways to get quality backlinks but I have posted the techniques by which you can gather high-quality backlinks to your blog.
You can try other ways of answering questions on yahoo or asking directly for backlinks to other bloggers and all.
I hope that your question "how to get backlinks?" is now solved.
Thanks for reading the whole post and keep connected by subscribing us to get article directly to your inbox next time…