Bloggers always want to do something new to get the attention of visitors. They publish every article with a hope that this will make some change in traffic and SEO and will get more visits and also get more subscriber. But every post can't rank on the desired keyword or every post can't attract social media to our site. That's why we all need inspiration and ideas for our next post which is going to generate leads. Here, I have discussed some of the techniques by which you can inspire yourself. These techniques worked for me and it will work for you too. Let us see the 4 ways to keep yourself motivated towards blogging.
4 Ways To Keep Yourself Motivated Towards Blogging
Income Report of Top Bloggers
This is the thing which can inspire anyone whether you are making a low amount of money or no money from your blog. Many bloggers share their income reports with their readers. I always see income reports of bloggers and also they motivate me a lot.
Not only me but you will also get motivated by seeing income report of more than $10,000 dollars and some with more than $50,000. We all have dream to become a top blogger and that's the reason why income reports of top bloggers inspire us to do hard work on our professional work. I generally see monthly income reports of Pat Flynn whose blog is www.smartpassiveincome.com.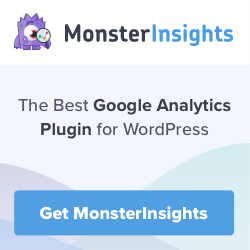 Stories of Bloggers and entrepreneurs
Stories of top bloggers and entrepreneurs motivate you a lot. You will find the problems faced by them in their journey and how they overcame it.
I always like to read them and their stories motivate me to work more to get success. If you want some stories to get inspired then Kulwant nagi's story and Neil Patel's story may motivate you.
Listen to Songs
Not only me but many others recommend listening songs can motivate you. In my case, I listen to the fast beat songs. But in your case, it may be other categories. Listen to songs before doing something like coding and writing post.  Listening to songs can work better for you.
Compare your competitor's and your growth
This is the thing which can give you maximum motivation to continue your work. For example, You can check the backlinks of your and your competitor's site. Your competitor must me better than you. Then set a goal to beat their blog. You can compare other factors like their keywords, authority etc. By this way, you can get motivated to do hard work to beat your competitor.
Check: SEMrush Review – #1 Tool to Steal Your Competitors Traffic
Conclusion
On this post, you saw the 4 ways to keep yourself motivated towards blogging.These are the ways by which you can motivate yourself to do hard work to achieve anything you want. These tricks worked for me. It is going to work surely on you also as these are solid and 100% working.